Skip to Content
American Made, Competitive Pricing, Free Estimates, and Satisfaction Guaranteed
American Door has a long history as a family-owned and -operated company serving the needs of homeowners in the Mid-South area. Our ornamental doors include visually appealing, high-quality storm and security doors to keep out rough weather and intruders. These doors and our other products add value to your home and give you peace of mind knowing your home's security is enhanced. Our vast inventory also includes ornamental iron garden gates, iron columns, window guards, foyer gates, mailboxes, and handrails. We cover all our products with one of the area's longest warranties to protect your investment. Our experienced team takes pride in serving the local community and providing customers with American-made products.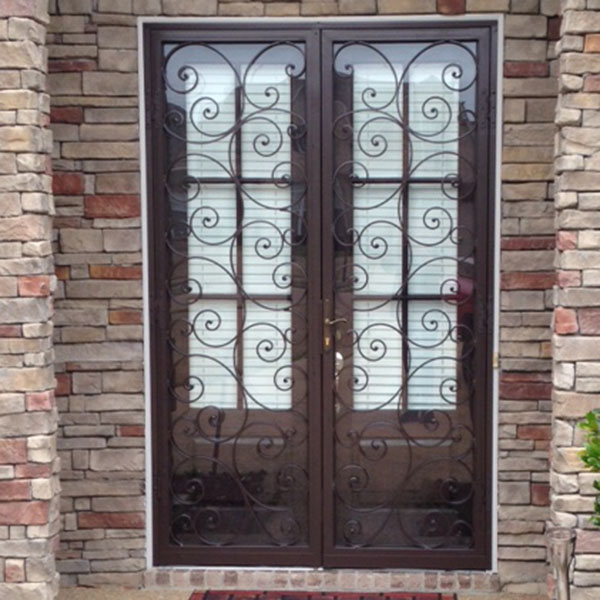 Decades of Service to the Local Community
If you value seasoned professional guidance and service for your home's beauty and security enhancements, American Door has you covered. Our team has over 80 years of combined experience selling and installing doors, gates, rails, and all our other products. When you come to our showroom or call us to schedule a personal home appointment, we work closely with you during your consultation and installation to ensure you get a seamless experience. We have the area's largest selection in ornamental doors and other visually striking, home-enhancing products, and we have earned an A+ rating from the Better Business Bureau (BBB). Since 1999, we have contributed to residents' home improvement and safety, and we value every customer's satisfaction.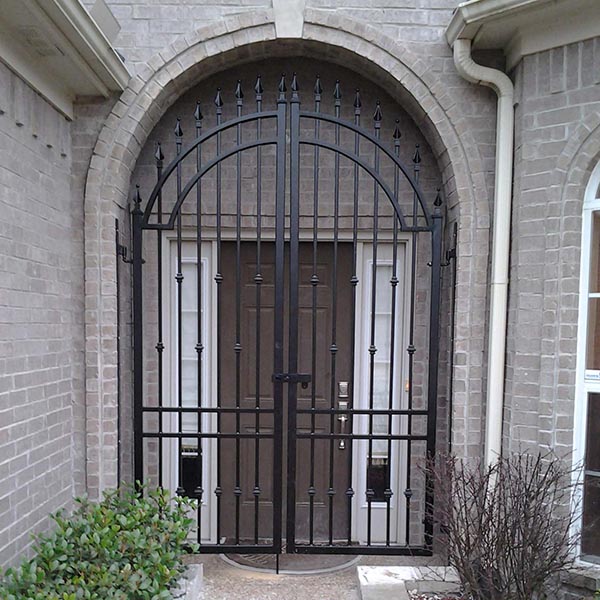 Home-Enhancing Product Sales & Installations
American Door's selection of beautiful products is all made in America and meets the highest industry standards in quality. Our ornamental security and storm doors come in single and double doors to fit your home's entrance and protect you from wind, rain, intruders, and other threats. We also have a wide array of other products to elevate your home's aesthetic and safety, including foyer gates, garden gates, arches, transoms, and sidelights. Our window guards and rails block unwanted visitors and give guests a safe grip while walking up steps and around your property. You can also turn to us for a broad selection of mailboxes, AC cages, and porch columns in attractive designs. We offer our doors and other products with a variety of locks and colors to complete their custom look and ensure security.
We Have Your Security & Aesthetic Needs Covered
Every home deserves doors, gates, and other touches to increase its curb appeal and value while improving safety and security. Our ornamental doors and other products are the perfect additions for your aesthetic needs and peace of mind.
Contact Us to Schedule a Consultation