Skip to Content
Ensuring Home Comfort With Durable AC Cages
Your air conditioning (AC) unit is a valuable piece of equipment keeping your home comfortable during the summer when temperatures get hot. The components inside your AC unit and the unit itself are carefully constructed to provide cool air throughout your home, and buying and installing the unit is a sizable investment. American Door helps you protect your investment against damage and theft in the Mid-South with our AC cages. These durable cages prevent people from stealing your property and stripping the copper element to resell or recycle. You deserve a reliable and secure way to keep your AC unit safe, and our team will gladly guide you through our selection to find the perfect cage.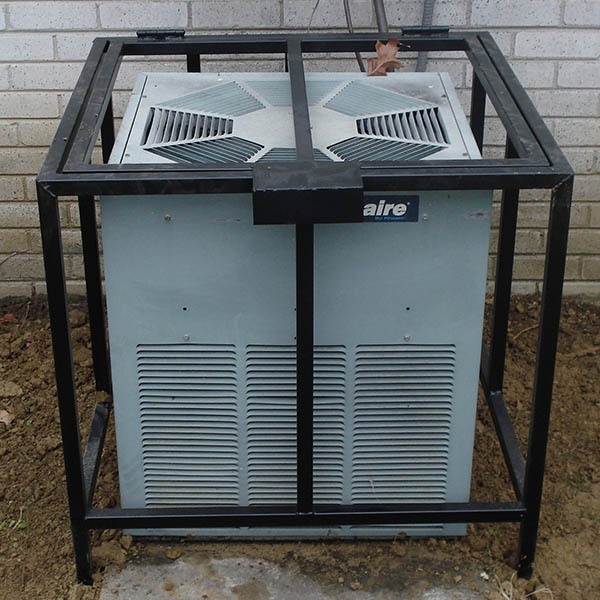 Sturdy Fabrication in Various Sizes
American Door has built our company on providing high-quality products tailored to our customer's needs, including various sizes to ensure a perfect fit. We carry on that commitment to quality with our AC cages. Our team fabricates and installs these cages in a broad range of custom sizes to fit over your air conditioning unit and protect it from unwelcome trespassers trying to profit from your unit's components. Each AC cage we create uses 16-gauge steel in its fabrication and professional-grade welding to ensure its durability and strength against any tools or objects a thief might use to try to pry it off or remove the bars. After completing your custom cage, we carefully install it onsite and secure it. If you encounter any issues with your new AC cage, we can work with you to resolve them.
Serving the Mid-South Area's Security Needs
American Door has been in business since 1999 and proudly serves the local community with exceptional-quality products and outstanding customer service. You can trust our team's 80 years of combined experience to create a custom security solution to protect your AC unit.
Contact Us to Schedule a Consultation