Skip to Content
Foyer & Garden Gates for Your Mid-South Property
American Door is dedicated to product quality and customer service because we understand the value of meeting and exceeding our customers' needs. Residents need security and aesthetic enhancements in many areas of their properties in the Mid-South area, and foyer and garden gates are an excellent solution. Our team works closely with every customer to ensure they get the best possible results on their gate.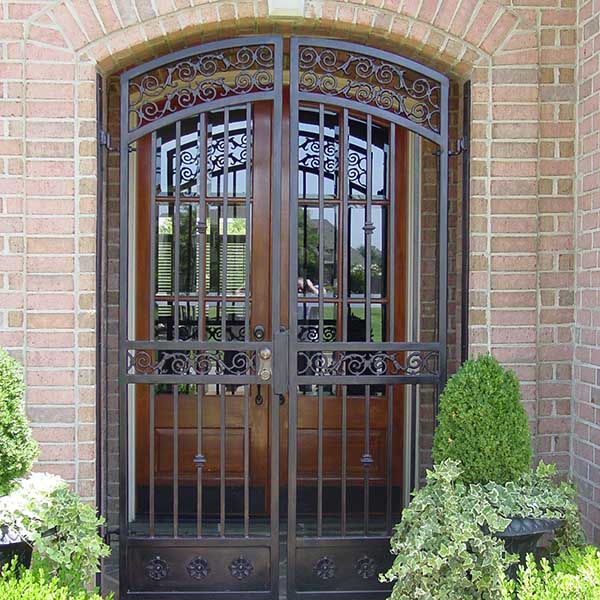 Safety & Beauty for Your Foyer, Patio, & Other Areas
Patio, courtyard, and foyer gates are equivalent to the front door of your house. If you have an ideal gate, it integrates form and function to ensure security and beauty. A high-quality gate from American Door also keeps your children and pets from wandering off while preventing trespassers from entering your home or property. An ideal gate from us goes beyond practical applications, creating a charming portal to your luxurious patio or an inviting entrance to your garden sanctuary. Our team will make gates of any size to fit your space and needs, whether your concerns encompass security, aesthetics, or convenience.
About Our Gate Options
Foyer Gates
Do you have space outside your front door you would like to keep private? A foyer gate provides homes with additional security before an unwelcome or unknown visitor gets to your front entrance. We have various designs, colors, and sizes for you to choose from to customize your gate solution.
Courtyard Gates
A courtyard gate is more than a safety barrier keeping strangers out and children and pets inside. This gate type acts as a window, inviting guests and welcoming visitors into your home's outdoor living area. An intricate metal design and eye-catching color add beauty and class your neighbors and passersby will notice.
Patio Gates
If you put a lot of time and effort into developing a genuinely exceptional patio or deck, you can complete it with a sturdy and attractive patio gate. These gates let you control who enters while enhancing your property's aesthetic allure. You get safety and style, and we build and install it with the design, color, and size you need.
Garden Gates
A garden gate is like a portal to your lush garden beds, beckoning welcome visitors to peruse your colorful flowers and thriving plant life. Whether you desire an appealing gate for your new landscape or a quiet backyard vegetable patch, our team works with you to determine the details of your high-quality garden gate.
American Door Is Ready to Help You
American Door has your best interests in mind and wants you to get the perfect gate for your patio, foyer, garden, or courtyard. We make customer satisfaction our priority with outstanding customer service and a collection of high-quality, American-made products.
Contact Us to Schedule a Consultation