Skip to Content
Add Style & Support With Porch Columns
American Door has spent over two decades helping local homeowners enhance their properties with a wide array of high-quality, American-made products. In addition to ornamental doors, gates, window guards, and many other products, we have a large selection of quality-made porch columns available to Mid-South residents. We build these columns to ensure support for your roof, style for your home's aesthetic, and a lifetime of dependable use. Our team works with you to ensure our porch columns meet your needs, including custom projects, split designs, and load-bearing columns. You also benefit from our broad range of finishes and materials, letting us create columns complementing any style or home project.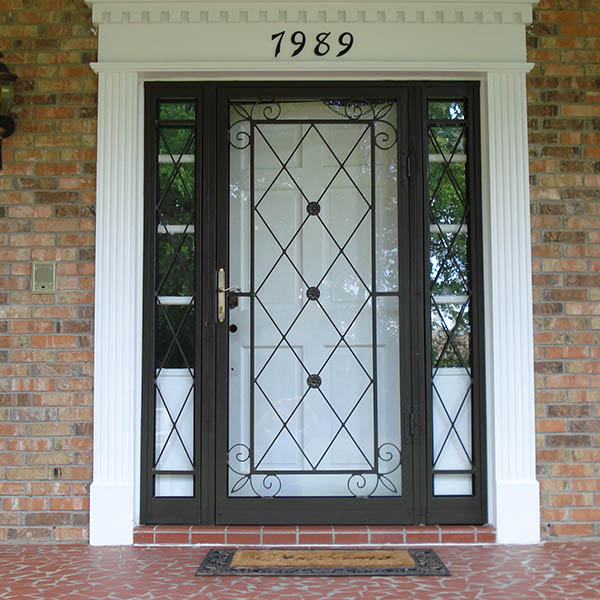 The Importance of Columns on Mid-South Homes
Porch columns offer a pleasing aesthetic to homes while serving an important purpose in their construction. These columns support the roof hanging over the porch, making them an integral part of a structure's stability. American Door proudly provides our columns for many reasons, including the following.
Better Durability and Structural Support
We use top-quality materials and fabrication techniques to create our porch columns, ensuring they provide excellent structural support.
Custom Appearance
Aesthetics are important when completing your new home or making improvements to your current residence. Our team has various options available to customize your porch columns so they complement your home's appearance.
Better Longevity
With better material and fabrication quality comes peace of mind that your columns will last. We take pride in producing porch columns that last a lifetime with impressive styles, colors, and durability.
More Stable
Our installation services ensure your new porch columns go in properly. We carefully install your custom-made columns to fit securely and provide reliable support without the risk of dislodging or coming loose.
American Door Can Help You Enhance Your Porch
When you value aesthetics and professional quality in your home's structural support, American Door has your porch covered with our customized columns. Let us work with you to find the right materials and finishes to suit your taste and support your roof.
Contact Us to Schedule a Consultation