Skip to Content
Protect Your Home With Single & Double Doors
You get access to a wide selection of beautifully crafted, custom ornamental security and storm doors when you come to American Door. Our selection of all American-made doors includes single and double doors. Customers in Memphis, TN have trusted us since 1999 to provide exceptional sales and installation services. We gladly help you add value and security to your home and can make doors of any size with additional features like sidelights, transoms, archtops, round tops, and cathedral tops. If you need pet access or a mail slot, we can build those into your doors.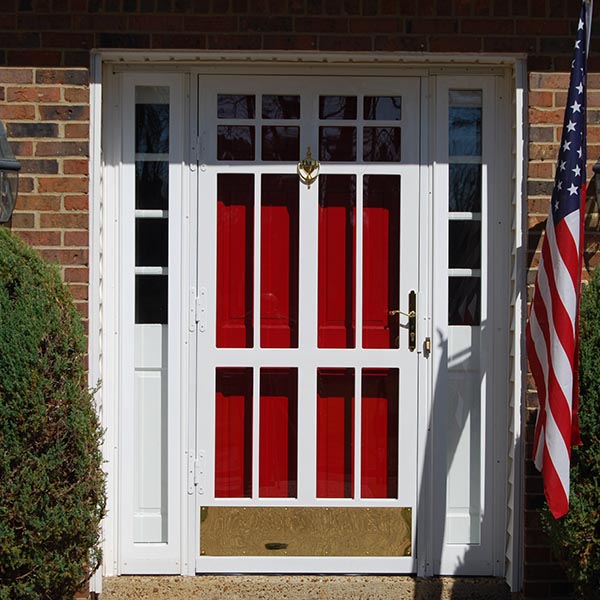 Details About Our Ornamental Doors
American Door fabricates all doors using 16-gauge steel and welds their mainframes so that they are strong and durable. We use tempered glass in all our doors as a standard feature, and all doors include a metal weatherstrip Z-bar and bottom expander for storm protection. Every door has a heavy-duty closer, wind chain, two steel security H hinges, and a fixed security vault pin system. You can add an optional hidden hinge Z-bar with a drip cap, which includes a dual weatherstrip for twice the weather protection. Select from our variety of locks and one of four finishes to go with a standard deadbolt to keep your home secure. Each lock features a powder coating and durable baked-on finish with 10 stylish colors to consider.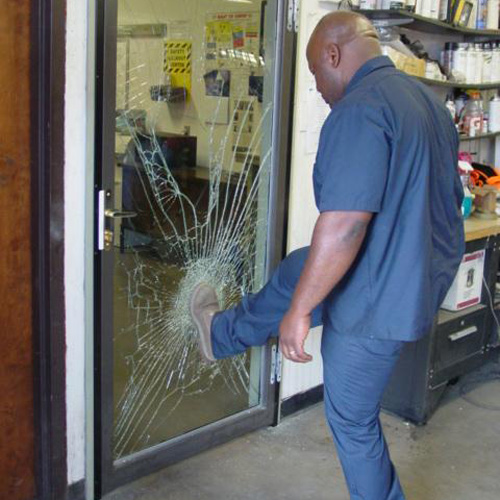 Laminated Glass for Additional Security
Our company now offers laminated glass as an option for higher security in our ornamental security and storm doors. Laminated glass works like your car's windshield, and it eliminates heat buildup and as much as 99% of ultraviolet (UV) ray infiltration to prevent fading on your front door. This glass also decreases sound levels to keep your home quieter. We have a new Secure Breeze Door line with a screen at the door's top and bottom for ventilation. Use the tempered glass panel to help insulate your home in the winter. When summer comes, rotate the glass clips, remove the tempered glass, and install the screen panel for cooling ventilation. You get the benefits of laminated glass and the option of screen ventilation with the Secure Breeze Door line.
Custom Pet Doors Built Into
Your Ornamental Doors
American Door makes custom pet doors built into most of our storm and security doors. You can choose an opening flap size and leave your main door open with our ornamental door's security for your peace of mind as your pet comes and goes as necessary. All you need to do is pick your pet door, and we will install it into your security door. Our team has your security and convenience covered with features like the pet door in our stylish, high-quality doors.
Contact Us to Schedule a Consultation